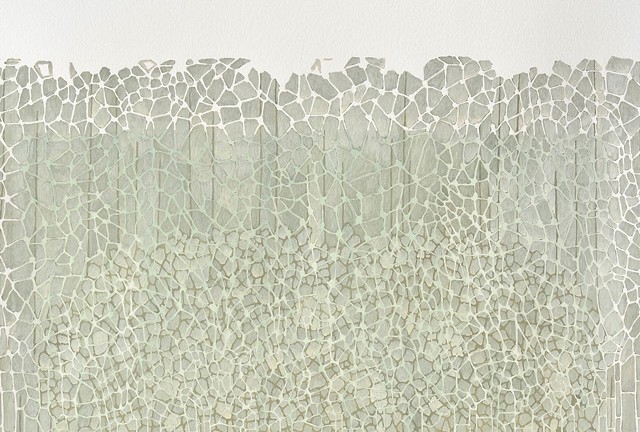 Art making is a way for me to explore impermanence and the simultaneous desires to prevent and accept it. This is reflected in the work through allusions to natural processes, the use of translucency and fragile materials, and the making of temporary, site-specific works. The passing of time is evident in the repetition of simple activities, or the accretion of stitches, layers or marks.
The work is influenced by daily living, a reverence for nature, a concern for social justice, and the study of meditation. It is a call for personal reflection, and is seeded with the idea that the accumulation of small humble gestures can affect great change.


Most all of the works are for sale, unless noted as "sold" or "in the collection of...". For questions or to set up a studio visit, please click on the contact tab or direct message me through Instagram @betsy_lohrer_hall. Thanks!